--
Hints using this Smart Program
Use any device connected to the Internet to find the CS12 program at https://login.easychair.org/smart-program/CS12/. You do not need a logon or password.
You'll find that the most useful tabs at the top of the page are: Conference, Evaluation, Grid Schedule, and PROGRAM
The Conference tab summarizes important aspects of the conference e.g. its theme.

The High-level Schedule tab shows a compressed graphic overview of the conference program, Zoom links and the hints you are reading now

The Evaluation tab shows you the overall conference goals and has a link to the evaluation form

The PROGRAM tab shows details e.g. authors and titles. Clicking on "Abstracts" shows all abstracts. To dismiss these, click on PROGRAM again.
---
Communications
We several ways for you to let let us know what you think.
A physical Comments Board at the registration/break area for those on-site

An on-line Jam Board here for those attending remotely - but can of course also be used from your device on-site.
Or feel free to use our hashtag

#creatingspace12

to communicate with the world.
---
Contacts in case of problems
Christine Gray phone (403) 210-6318

AV phone (403) 210-3839

Pat N (IT support) via chat on Zoom

If you cannot get onto Zoom, call Pat's cell at cell 403-260-1460 or 403-561-3920
---
Health Sciences Ground Floor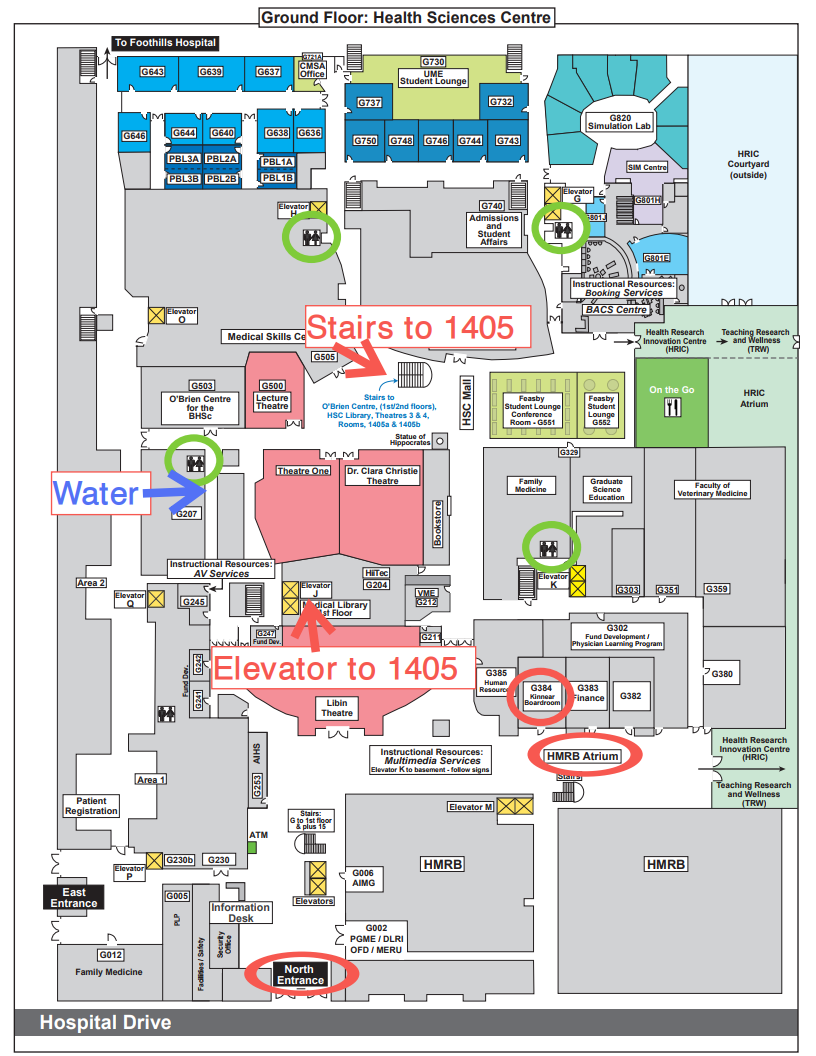 Health Sciences 1st Floor